Photos

This map shows the route of the Neversink Mountain Railroad in much greater detail than the map in the book does. I only acquired this after the book was printed. Note the turnouts to allow cars approaching each other to move aside. I now include a paper copy of this map with every Neversink book I sell. Also note the car barn mention on South Ninth Street on the map. The picture below shows the current site of the former car barn.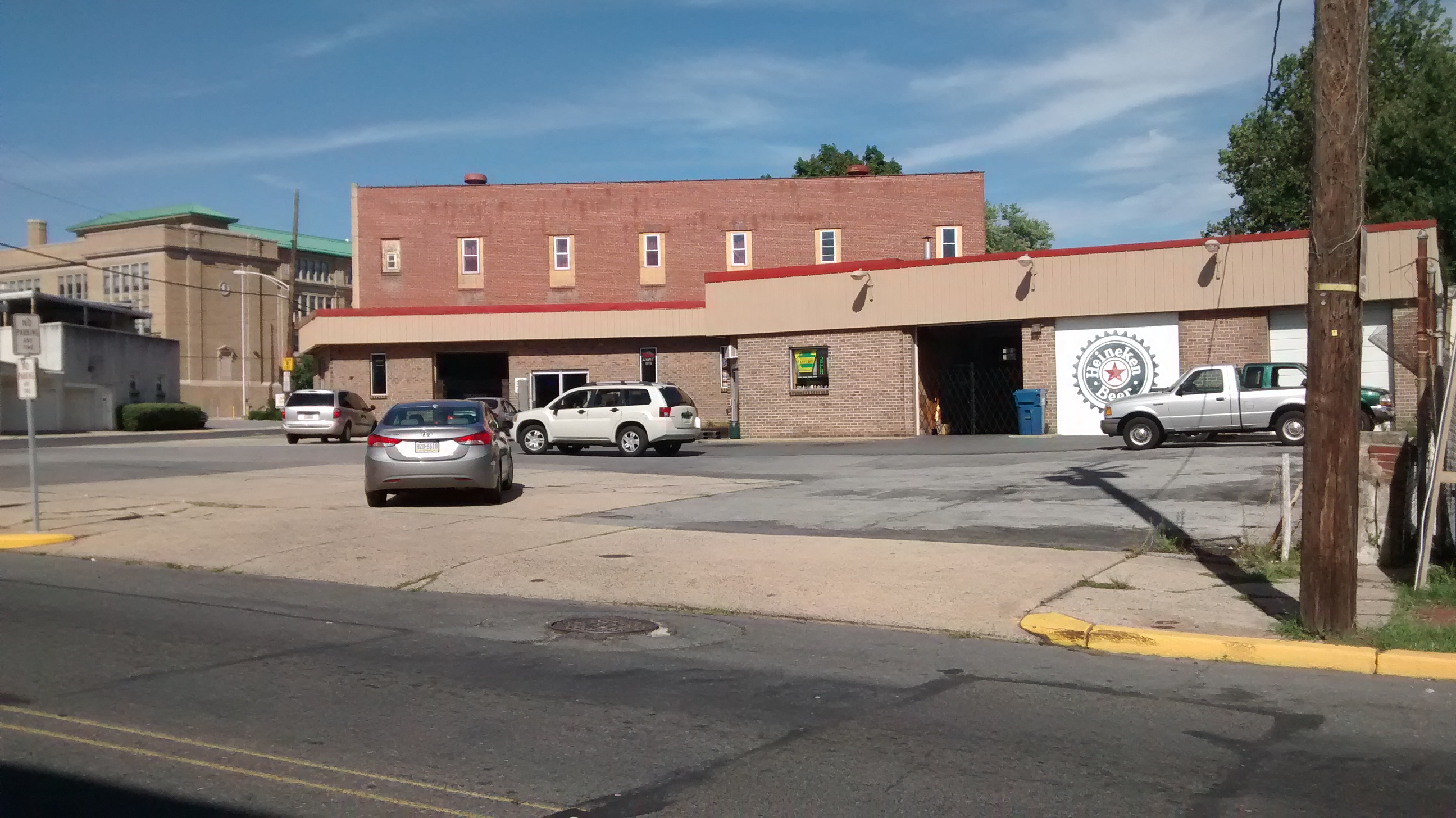 The Highland House Hotel was built in 1884, offered 50 rooms, and good food. It was a stop along the Neversink Mountain Railroad, and for one year featured a roller coaster. The hotel was destroyed by fire, not accidentally, in 1930.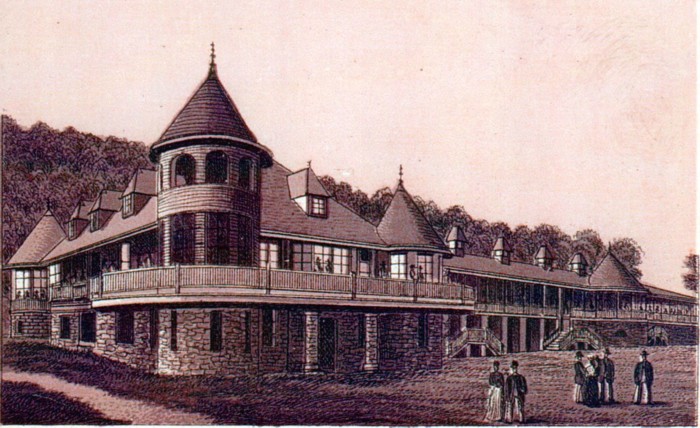 The Klapperthal Pavilion was built in 1892 as an entertainment complex, 350 feet long, with the largest dancefloor in Pennsylvania, and restaurant seating for 2,000. It was sold in 1901, and dismanted soon after, the materials being used to build houses along Neversink Road.

A "trolley" heading east along the south (river) side of Neversink around 1900. All photography was black and white in those days, and postcards were hand-colored. So the color of the trolley depended on the mood of the artist that day.
The new edition of the book contains more than 100 illustrations and photos, along with lots of stories about Neversink from 1900 and before.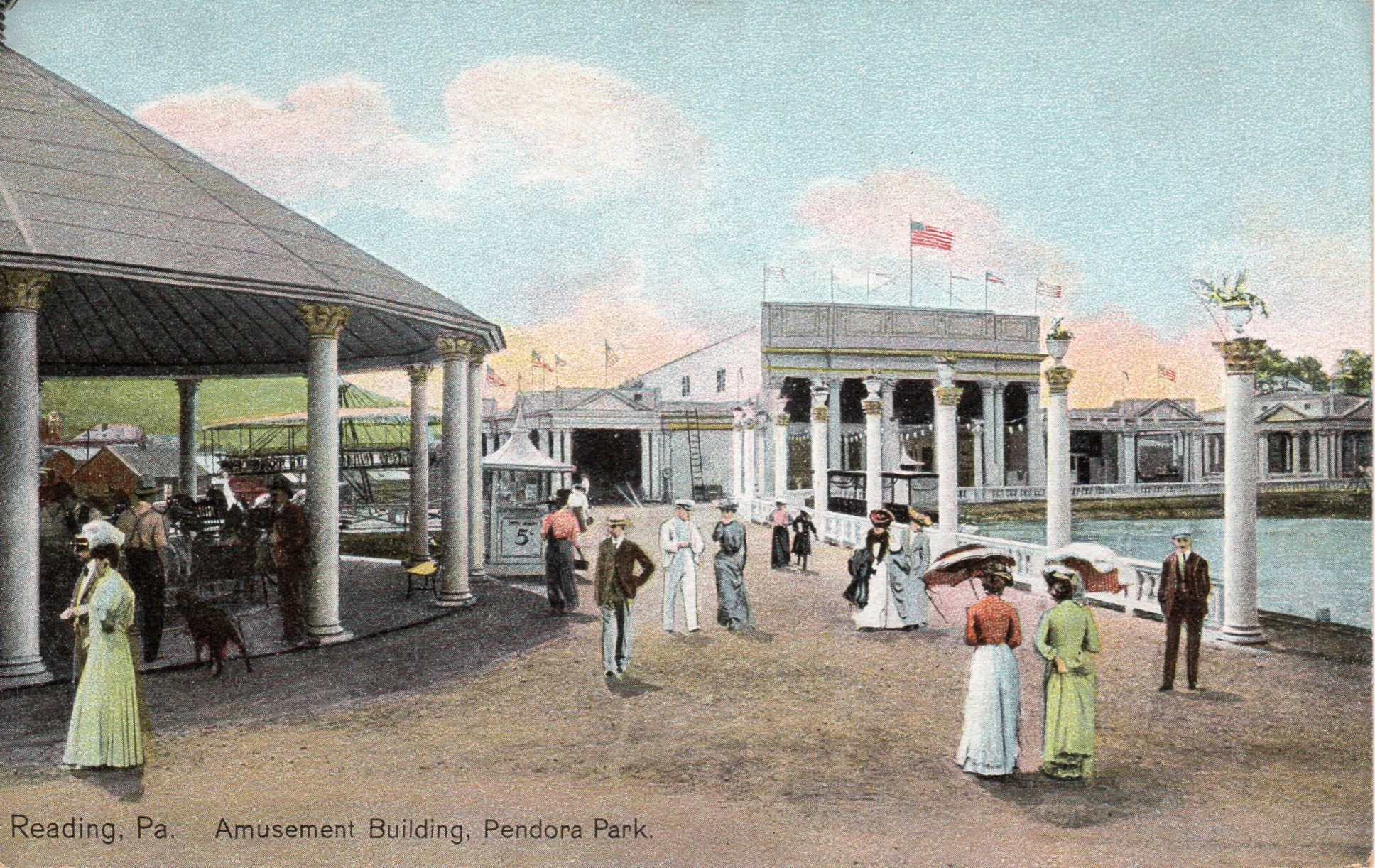 This 1907 view at Pendora Park, taken about a month or two after the opening, shows the Amusement Building, which contained the roller skating rink, the cinema and other novel attractions.On the left is the Carousel building, without carousel. Just behind the carousel building is the Circle Swing ride, which was added around August. Most of the human figures in the scene are fictitious, and were added by the artist, although the dog at the carousel building was real.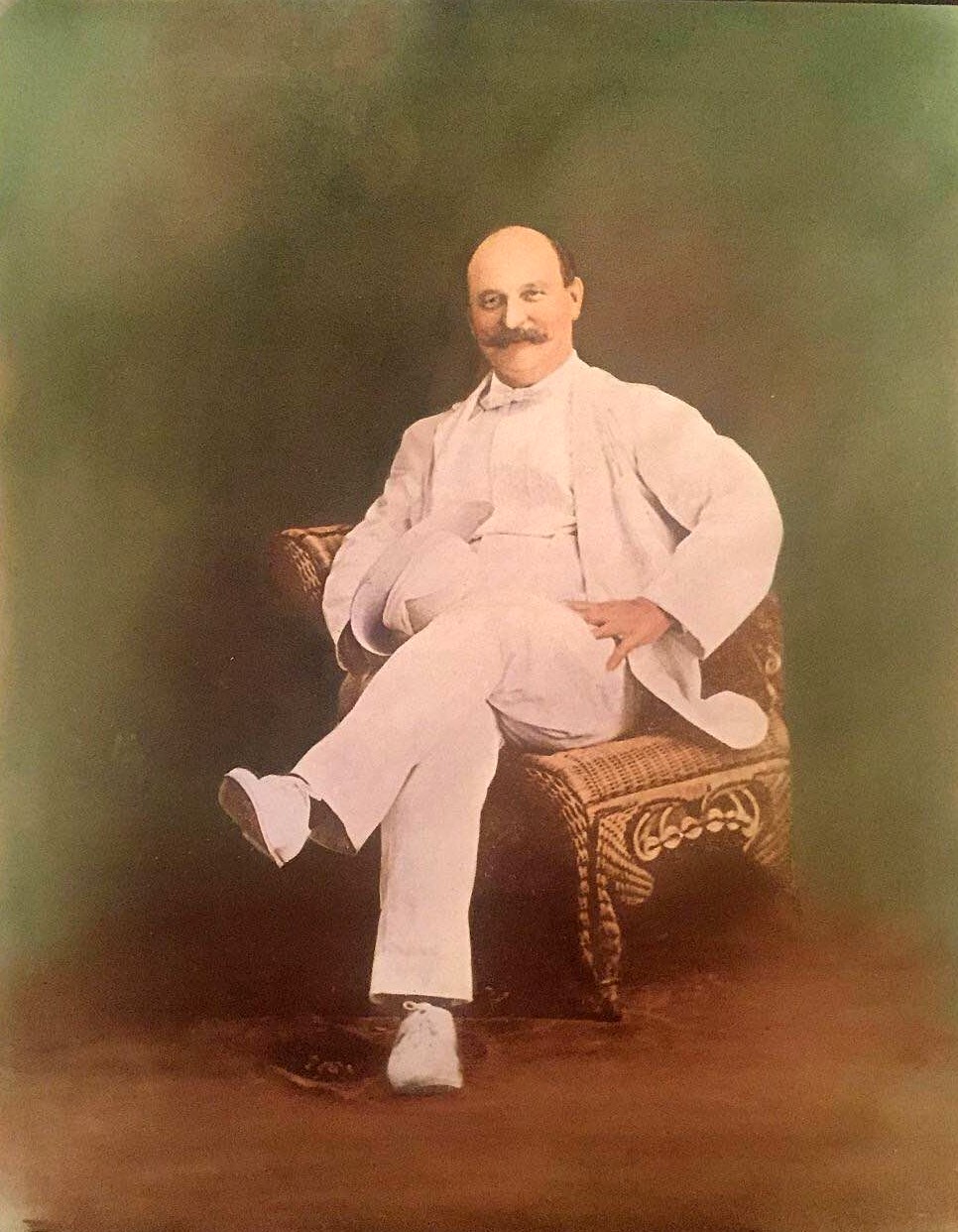 This portrait of Pendora Park founder Arthur Arrowsmith was acquired by the author after the book's printing. It was generously shared by Arrowsmith's great grandson, Roy Arrowsmith.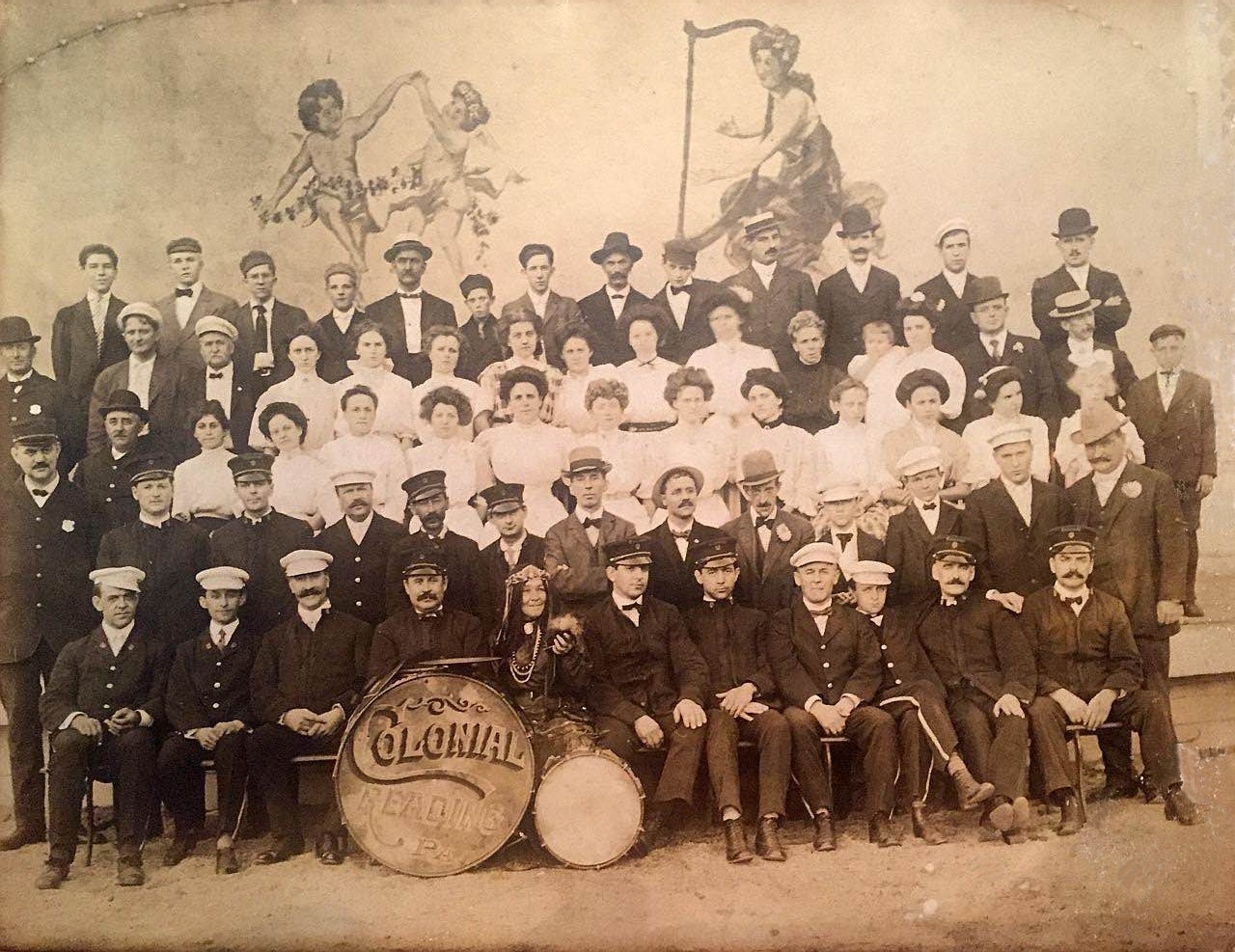 This is a recently acquired photo of the bandshell at Pendora, filled with members of the Colonial Band, which often performed there. Taken around 1908. Arrowsmith appears second row far right. Courtesy Roy Arrowsmith


The Butt homestead, referred to by Arrowsmith as "the cottage", was at least for a time used as a money maker by Arrowsmith, although it was not technically part of the park. The above bandshell picture and cottage picture are not in the book. I now include a printed portrait of Arrowsmith in books that I sell.




The Shoot the Chutes ride took passengers up the ramp in a "boat", and they were let loose to careen down the ramp into the lake below. Carsonia Park followed with a Shoot the Chutes of their own within a few months.





Back to Main